DVD: Skratchcon 2000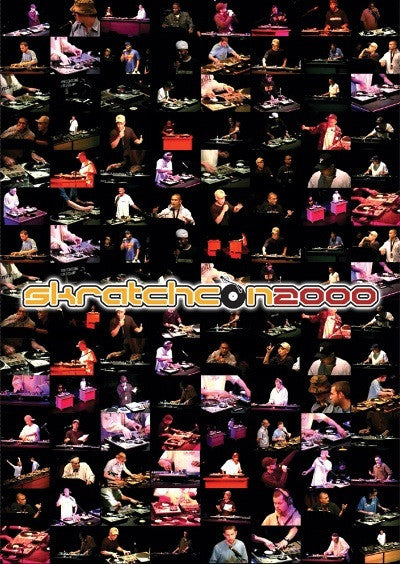 Skratchcon 2000 is the world's first conference dedicated to the education and development of skratch music literacy. Skratchcon 2000 served as a main source of support for the rapidly growing musical style known as skratch music. Its efforts include identifying young, emerging skratch musicians and encouraging them through education, moral, and financial assistance to advance their achievements in the skratch arts.
Thud Rumble, Ltd. unveiled this historical event July 1, 2000, at the Yerba Buena Center for the Arts Theater. Skratchcon 2000, technological forum and interactive presentation of the musical understanding of the DJ arts took place in the skratch epicenter of the world, San Francisco, California. This one-day seminar comprised of lectures, technological presentations, musical technique workshops, and one-on-one meetings with the masters of the art form emphasizes skratch music's significant impact on the music industry, and reinforces its position as a globally vibrant musical style. Musical demonstrations will feature the arts of skratching, beat juggling, battling, trick mixing, and a highlighted team presentation, which focuses on the creation of the turntable band.
All Region Enabled