Serato x Thudrumble Weapons of Wax!!! (Flying Guillotine shape)💥 Ltd Quantity!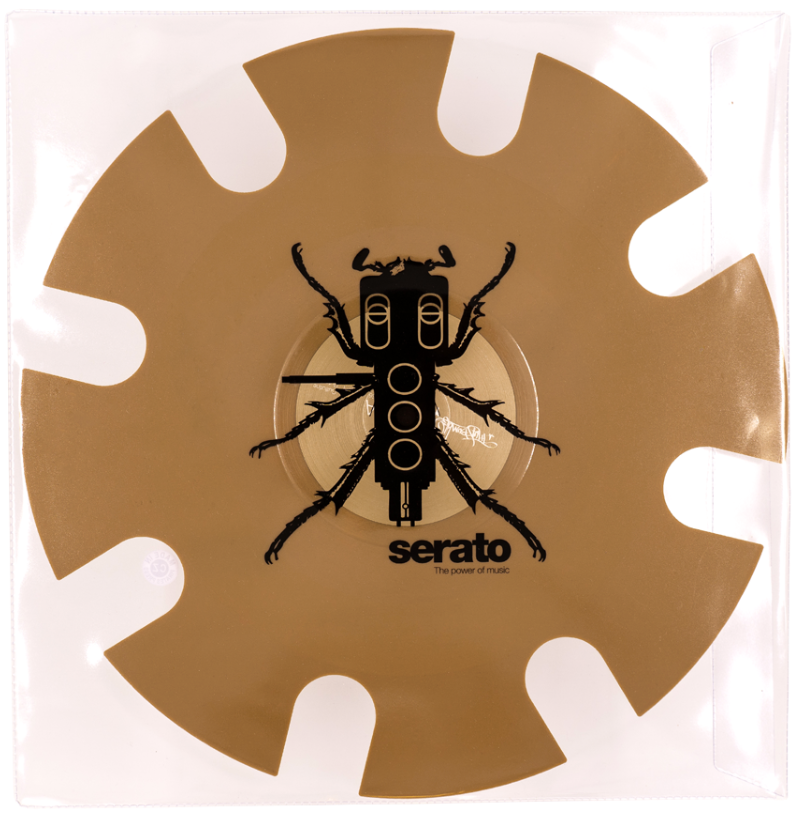 Woo! Back to attack! The Beautiful Serato x Thudrumble production of Weapons of Wax number 3 of 4! Side A: Serato control tone and Side B: analog skipless skratch sounds!!! Intended for the pro Djs only! (Not responsible if you're an amateur and the needle skips!)
⭐️(Insert Kung fu movie music) 🔥Equip your fists of faders w the elegant #weaponsofwax now 👐🏽 before they're all raided! Arm yourself with this Flying Guillotine shaped wax weapon for your record sheath! 🙏 Aah, feels so good! 🌟 Roundhouse your own sounds on the @serato side and back flip it over to the "Don't skratch these Ill samples (but you will anyway) Thud Rumble analog side!"🐲 Flying Guillotines for the serious student skratchers all the way to the Grand Masters of mix martial arts! Shuriken heal or hurt... 👊🏽choose your path wisely! Invent and unlock whole new dimensions of infinite sonic chop technics, and add a new universe to your drum skratching punchy 🥊 kicks🦵 Hands down 🤚🏽 the flyest wax ever made in the Buddha Palm of your fists!!! 🏝 The only records you'd want to take to a deserted island or Han's!🖐These records are strictly made for smooth mixers, illusionists, ninjas and to make your 5 fingers of death strike fear in opponents with your striking pose 👀👅 Just ask Chuck Norris... Limited Edition records: 4 shapes available now, Collect them all! 🏆 May the #weaponsofwax protect you 🙏 (Gong Sound)
Warning: 🛑 Made for mixing and looking like stars! ⭐️Do not Skratch with these unless you are a smooth pro black belt drive dj 🥋cuz your needle will K.O. if you're not like water my friend!💧We're not responsible if you don't train hard and break something! 🐉 .
Forged by Serato x thudrumble 👾 (Smoke bombs not included) 💣 💨