Best Of Skratchy Seal: 10 Years Of Superseal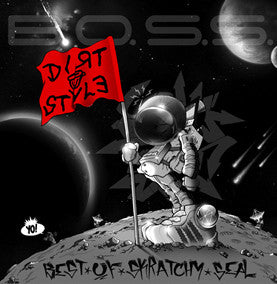 Don't you wish you had a record completely filled with your favorite skipless samples? Almost 50 skipless tracks on both sides ,with the best sounds from your favorite Dirt Style Records including Superseal, Superseal II, Superseal In 3D, Needle Thrashers, Gag Seal Breaks, Cop Porn Breaks, Secret of the Y, plus a few more bonus surprises!
The one piece of wax you'll always bring with you wherever you go! Have fun killin' the kuts with this 10 year anniversary Superseal record.
Side A Preview
Side B Preview