DOOM BOX from the album "WAVE TWISTERS ZERO: ORIGINS"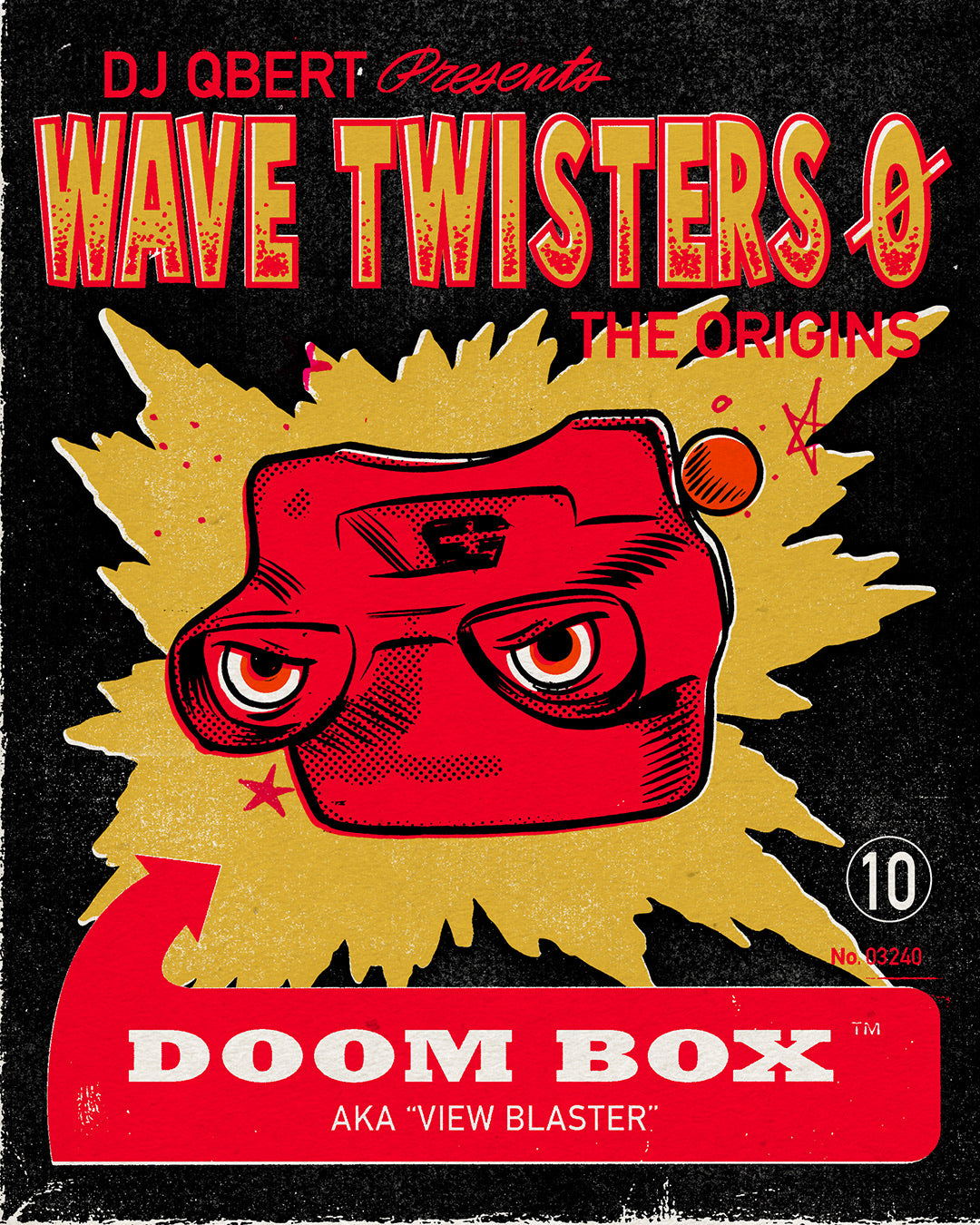 DOOM BOX
Ah yes! We journey once again back into the microscopic star systems of tiny photons where there is an infinity of life forms beyond imagination! Let's look into another origin of a Wave Twisters universe character... In order for the evil Lord Ook and the Red Worm to suppress all hip-hop arts in their sector of molecules, they pieced together a giant robot capable of identifying the largest to the smallest of intruders. This huge boom-box/micro-telescopic bot known as a View Blaster, can utilize it's ultra powered optics and sonic capabilities to see through your clothing, identify what planet you are from and display what you had for lunch. We are now back in time to when the first View Blaster was activated... As the power button was pressed by The Red Worm's tiny fingers, all lights on the spacecraft momentarily went out as the robot's eyes lit up to spot an intruder on it's way to get a fang fixed because of something it swallowed. On the display you could see a slow spinning 3d image of a half shark-alligator humanoid uncontrollably speaking in skratch tongues as if possessed by whatever it just ate... The View Blaster let out this warning:
HYBRID HUMAN
ROBOT IDENTIFIES
REPLICANT REPTOID
ORIGIN: LIQUIFIED
Stay tuned for more new adventures from the upcoming album: "ORIGINS" (Wave Twisters Zero)!
Sounds: qb
Art: @morningbreathinc
Vocals: #sokbot
Exec: @yogafrog808
Mix: @maliciouslee
Label: #galacticbutthairrecords