🏆NEXT COSMOS IN 5D Collectible Test Pressings!!! 🏆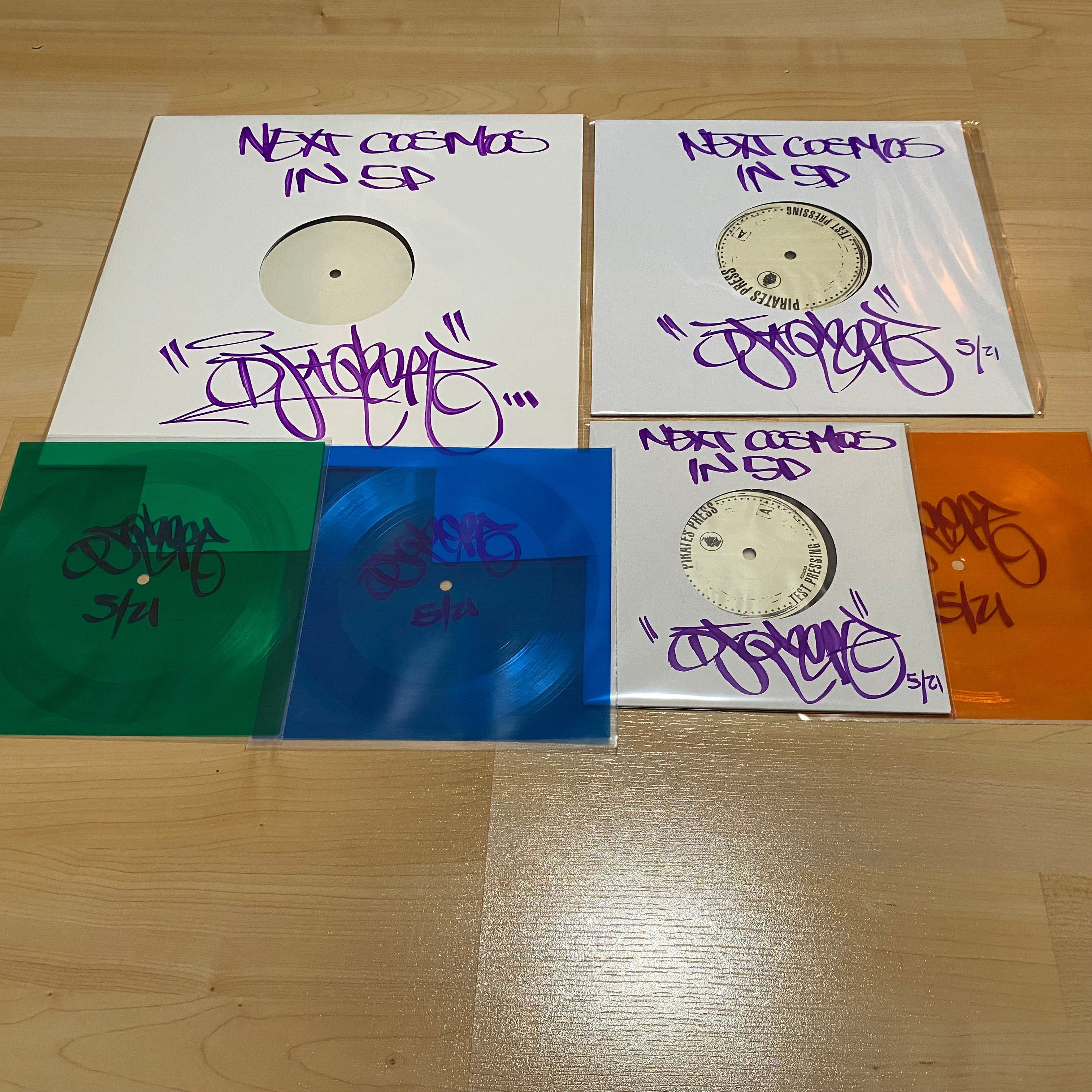 🏆 The ultra rare test pressings for the collectors of rare gems! 💎
Be the first to hear Q's new double extended version of the NEXT COSMOS album (Now called NEXT COSMOS In 5D bumped up to 21 tracks) and bonus flexi disc skratch/break records!
You'll get the 12" (Act 1-2)), 10" (Act 3-4),  7" (Act 5-6)  plus the 3 Flexi discs!
Special lower Numbers of 1-9 will come with extra signed matching Slipmats and bonus vinyl sticker! 🎁 Congrats! 

Actual NEXT COSMOS IN 5D album shipping soon! Sign up for our mailing list!